Robert Burns in Edinburgh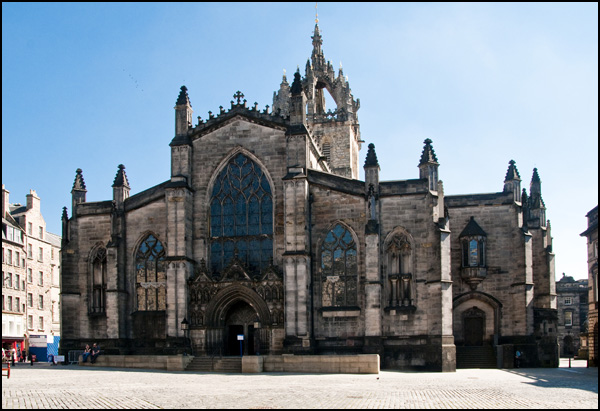 Author - Bill Clapperton
Photographer - Alan Berg
Edina! Scotia's darling seat!
All hail thy palaces and tow'rs;
Where once, beneath a Monarch's feet,
Sat Legislation's sovereign pow'rs:
From marking wildly-scatt'red flow'rs,
As on the banks of Ayr I stray'd,
And singing, lone, the ling'ring hours,
I shelter in thy honour'd shade.
Burns Address to Edinburgh (1786)

ROBERT BURNS came to Edinburgh in 1786-87 and again in 1787-88. On the first occasion, he arrived on November 28, after having borrowed a horse and taking two days to cover 60 miles. The night before had been spent in a drunken celebration at a farmhouse near Biggar in Lanarkshire and the poet arrived in the Capital with a hangover.
He was met in Edinburgh by his Mauchline friend John Richmond, who took him to share his first floor flat in Mrs Carfrae's residence in Baxter's Close off the Lawnmarket - 469 High Street - where he enjoyed the use of a deal table and a half share in his friend Richmond's chaff bed for eighteen pence. Apparently, the landlady was very upset by the loose living going on upstairs by neighbours who, in her own words, "lie up gandygoing with their filthy fellows, drinking the best of wines, and singing abominable songs. They shall one day lie in hell, weeping and wailing and gnashing their teeth over a cup of God's wrath."
At the time, Edinburgh's New Town was being built to the north and the gentry were beginning to leave the spine of the Old Town, clinging to its volcanic rock between the Castle and the Palace of Holyrood House. The Scottish Enlightenment was in full swing. Edinburgh was a hotbed of genius, replete with great thinkers, world-changing books and enterprising printer-publishers. But the old city was also where the aristocrats, who managed Scotland on behalf of
a distant Parliament in London, the lairds and the lawyers gathered to socialise.
Dressed in black coat, light waistcoat, ruffled shirt, boots, buckskin breeches and his un-powdered dark hair arranged so that it spread over his forehead and was tried at the back, the Mauchline dandy was to meet them all. Burns had a good measure of fame before he arrived, of course, and the great and good of Edinburgh society wanted to meet the heaven-born ploughman poet. Grand ladies invited Burns into their homes. One contemporary writer wrote: The town is at present agog with the ploughman poet, who receives adulation with native dignity, and is the very figure of his profession, strong and coarse, but has a most enthusiastic heart of love.
The poet made illustrious friends including the Earl of Glencairn, Lord Daer, William Smellie (first editor of Encyclopaedia Britannica) and Henry Erskine, an Edinburgh lawyer. It was the Earl of Glencairn who persuaded the influential Caledonian Hunt to subscribe for 100 copies of a new edition of Burns poems. Glencairn also introduced Burns to the parsimonious publisher-bookseller William Creech, who became his literary agent for the Edinburgh edition of his poetry.
On December 14, Creech had issued subscription bills for the first Edinburgh edition of Poems, Chiefly in the Scottish dialect, which was published on April 17, 1787. Within a week, Burns had sold his copyright to Creech for 100 guineas.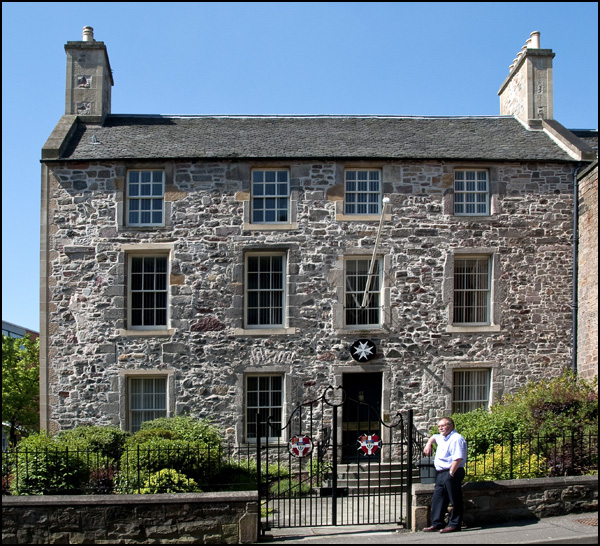 At a Freemasonic meeting Burns was toasted as Caledonia's Bard.
Walter Scott met Robert Burns in Adam Ferguson's house, in Sciennes in the city's South Side. Forty-one years later Sir Walter Scott was to recall the meeting:
'I was a lad of fifteen in 1786-7, when he came first to Edinburgh, but had sense and feeling enough to be much interested in his poetry, and would have given the world to know him. His person was strong and robust: his manners rustic, not clownish; a sort of dignified plainness and simplicity, which received part of its effect perhaps from one's knowledge of his extraordinary talents. His features are presented in Mr Nasmyth's picture but to me it conveys the idea that they are diminished, as if seen in perspective. I think his countenance was more massive than it looks in any of the portraits ... there was a strong expression of shrewdness in all his lineaments; the eye alone, I think, indicated the poetical character and temperament. It was large, and of a dark cast, and literally glowed when he spoke with feeling or interest. I never saw such another eye in a human head, though I have seen the most distinguished men of my time'.
During Burns time in Edinburgh the narrow streets were open sewers, with people emptying their chamber pots from their windows with a shout of Gardy Loo! (gardez l'eau) to warn passers-by.
Burns wrote little poetry during the five months he spent in the Capital, but spent some of his time in Edinburgh penning a collection of bawdy songs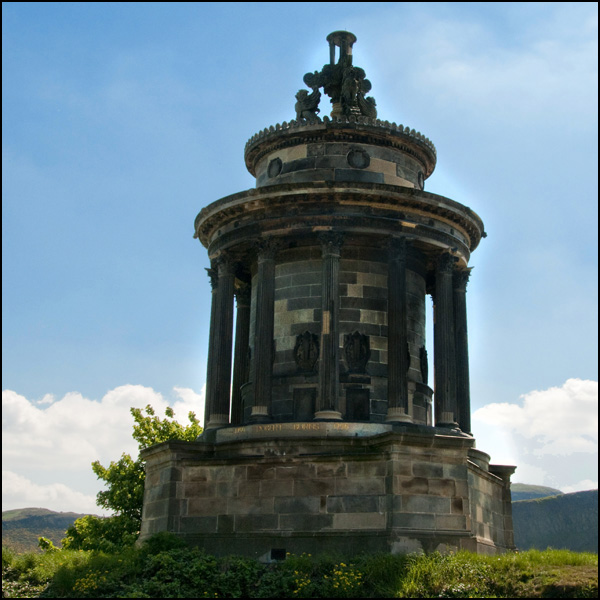 known as The Merry Muses of Caledonia and dedicating them to the members of the Crochallan Fencibles, a notorious drinking club that met in a tavern in Anchor Close off the High Street. Burns was an enthusiastic attendee, having been introduced, it is thought, by William Smellie.
Early 1787, the poet met James Johnson, a struggling music engraver and music seller with a love of old Scots songs and a determination to preserve them. Burns shared this interest and became an enthusiastic contributor to The Scots Musical Museum. The first volume of this was published in 1787 and included three songs by Burns. He contributed 40 songs to volume two, and would end up responsible for about a third of the 600 songs in the whole collection, as well as making a considerable editorial contribution. The final volume was published in 1803.
In April 1787, William Creech published the new edition of Burns Poems, chiefly in the Scottish Dialect. The poet had added 17 poems and five new songs to the revised edition. Three thousand copies of the Edinburgh Edition were sold at five shillings for subscribers and six shillings for non-subscribers and the edition was so popular that Creech had to publish second and third editions.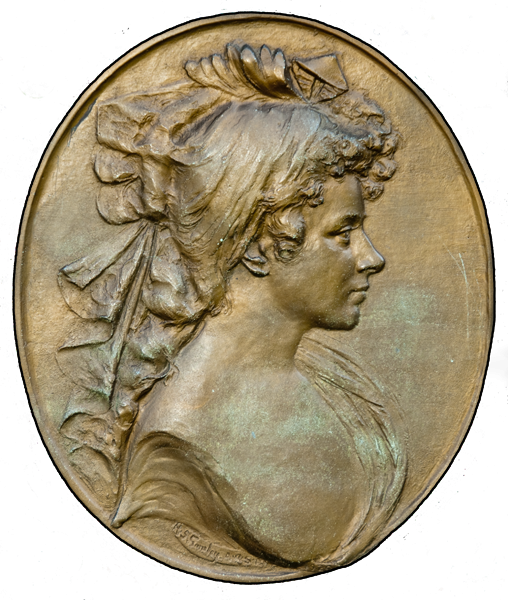 It was in Edinburgh on December 4, 1787, that Robert Burns first met Agnes, or Nancy, McLehose, (1758-1841), with whom, to all accounts, he only managed to established a platonic relationship. (When it became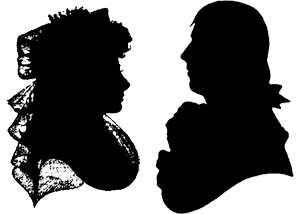 clear that Nancy would not be easily seduced into a physical relationship, Burns moved on to Jenny Clow, Nancy's domestic servant, who bore him a son, Robert Burns Clow, in 1788.) But Burns and Nancy's ensuing passionate, if unrequited, correspondence with Mrs McLehose - using the pseudonyms Sylvander' and 'Clarinda' - is one of the most famous examples of romantic letter-writing.
His relationship with Nancy concluded in 1791 with a final meeting in Edinburgh before she sailed to Jamaica for what transpired to be a short-lived reconciliation with her estranged husband. Before she left, Burns sent her the manuscript of the love song in January 1792
Even more famous was Burns Ae Fond Kiss,
Ae fond kiss, and then we sever;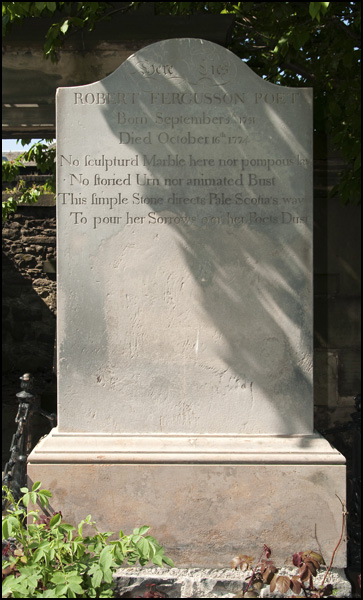 Ae fareweel, alas, for ever!
Deep in heart-wrung tears I'll pledge thee,
Warring sighs and groans I'll wage thee.
Who shall say that Fortune grieves him,
While the star of hope she leaves him?
Me, nae cheerful twinkle lights me;
Dark despair around benights me.

I'll ne'er blame my partial fancy,
Naething could resist my Nancy:
But to see her was to love her;
Love but her, and love for ever.
Had we never lov'd sae kindly,
Had we never lov'd sae blindly,
Never met-or never parted,
We had ne'er been broken-hearted.

Fare-thee-weel, thou first and fairest!
Fare-thee-weel, thou best and dearest!
Thine be ilka joy and treasure,
Peace, Enjoyment, Love and Pleasure!
Ae fond kiss, and then we sever!
Ae fareweel alas, for ever!
Deep in heart-wrung tears I'll pledge thee,
Warring sighs and groans I'll wage thee.
Robert Burns left Edinburgh on March 24, 1788. He was only 29. He was to die in Dumfries eight years later at the age of 37.